WEBINAR: What it takes to success in API economy?
Kesto:
45 min
Teknologia:
Oppia (GoToWebinar)
Ilmoittautuminen on suljettu.
29.9.2017
Maksuton webinaari
Attend the session if you want to succeed in API economy. Session contains mixture of technology and business thinking. In the session we discuss briefly the basics of API economy. The value chain is opened and explained. The need to understand APIs as products is key element and thus focus on the presentation. Understanding who the customer is and how to cooperate are fundamental elements of success – we'll tell you how to do it.
Schedule:
12:45-13:00 Logging into webinar
13:00-13:45 Webinar (Jarkko Moilanen, in English)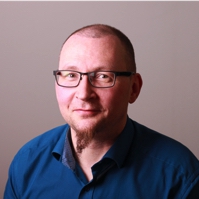 Speaker: Jarkko Moilanen, Chief APItalist (PhD, Peer Production)
Jarkko is leading API economy expert – APItalist - in Finland, experienced speaker at international events, long term API and open source community builder (apisuomi.fi) and passionate API Developer eXperience (APIOps) developer. Jarkko also influenced in the realm of education and cloud services at Ministry of Education and Culture, Department for Education Policy as Senior Advisor under the wings of director-general Eeva-Riitta Pirhonen. Also acting as one the Lead X-Road Ambassadors in Finland. In Ministry Jarkko kickstarted and acted as 1st Product Owner of MPASSid(r) - K12 education specific SSO solution (national solution in Finland and Estonia, http://mpass.fi).
Järjestäjä